Murray Law Firm, PLLC 104 S. Commerce Ripley, MS 38663 Phone: (662) 993-8010 Fax: (662) 993-8011 Office Email: office@joemurraylaw.com


MLF Newsroom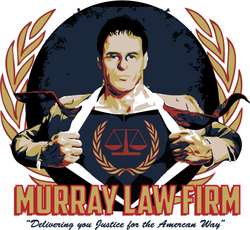 MLF is always working on your case and will not rest! We focus on all angles of your case! As a former journalist (Joe worked for the Philadelphia Bulletin), Joe understands the importance of maximizing the potential of your case. Moreover, Joe knows that your case not only deals with issues that are important to you, but is also being litigated for the betterment of the public good. For that reason, Joe's skills as both a journalist and lawyer work for you! Joe has extensive media experience and a vast number of MLF's cases are covered by local, regional, national and international media! That is right folks from all over the world are aware of some of the MLF's cases! Browse our newsroom to see a sampling of Joe's media experience for yourself and to see some of the news reports that have covered MLF cases! Enjoy!
---
Television Appearances
Joe's Take on Conflicting Tennessee Surveys
Joe's Take on Corporal Punishment
Joe's Take on the Falling US Birthrate, July 11, 2013
NEWSPAPER ARTICLES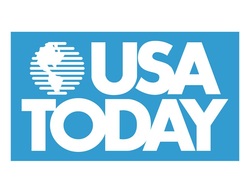 Despite opposition, paddling students allowed in 19 states
"Corporal punishment — typically swats with a wooden paddle on the backside of a student — is banned in most of the nation. However, 19 states, mostly in the South, still allow it, according to the Center for Effective Discipline, a group that seeks to abolish corporal punishment in
U.S.
schools.
'We're not talking paddling here — we're talking a beating,'says Murray, who is representing Trey in a $750,000 lawsuit against the Tate County School District in Independence, alleging the boy's civil rights were violated. Lawyers for the school district have denied most of the allegations and have asked a federal court judge to dismiss the case.
The Tate County School District recorded 455 instances of corporal punishment involving students without disabilities in 2009, according to the latest data available from the U.S.
Department of Education
. During that same period, 1,220 discipline cases — 91% involving black students — resulted in the paddle being used in Caddo Parish School Board schools in the Shreveport, La., area. And, Dekalb County Schools in Alabama recorded 1,355 paddling cases, the data show."
For the rest of the story,
click here
!
---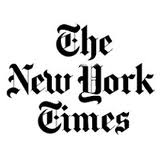 Schools Under Pressure to Spare the Rod Forever
Calls to end corporal punishment have gotten louder of late, even in states unlikely to pass a ban. In Mississippi, the family of a teenager who was paddled in school has filed a federal lawsuit. The suit, filed against the
Tate County School District
, claims that corporal punishment is unconstitutional because it is applied disproportionately to boys.
The teenager's lawyer, Joe Murray, is also representing the family of another student who was paddled at the same high school this month. In that case, the boy was struck so hard that he passed out and broke his jaw, Mr. Murray said.
An administrator who oversees the school district, James Malone, would not comment but said boys typically got in more trouble than girls.
For the rest of the story,
click here
!
---

Mississippi coach relieved of duties for seeking equal treatment
"She was succeeding and how was she rewarded, by being publicly demoted and then basically had her coaching career driven through the mud," said Murray.
He added that the women's coach began ruffling feathers when she claimed her softball team was not getting equal treatment by the Lafayette County School District.
"She started seeing some inequalities between the men's and women's teams and it really bothered her so she began voicing some of those complaints," said Murray.
He said Papagolos got the boot just one week after she requested to see the men's coaching salaries.
For more of the story,
click here
!
---

Here's how to get in touch
with the MLF Legal Team...


LOCATION & CONTACT INFORMATION


Murray Law Firm, PLLC104 S. Commerce St.Ripley, MS 38663Phone: (662) 993-8010Fax: (662) 993-8011Email: office@joemurraylaw.com